We are proud to sponsor the Battersea Ball, a wonderful celebration of the local community and its resilience.
Community leader
sponsorship
raise Your Profile
For 30 years the Battersea Ball has provided a space for companies to broaden their exposure and profile among an audience of high net worth individuals and business peers.
Supporting the event is an excellent way for you to expose your business to our loyal guests.
Please get in touch if you are interested in supporting this event or would like to find out more.
Call: 0207 175 7673
Support Packages 2023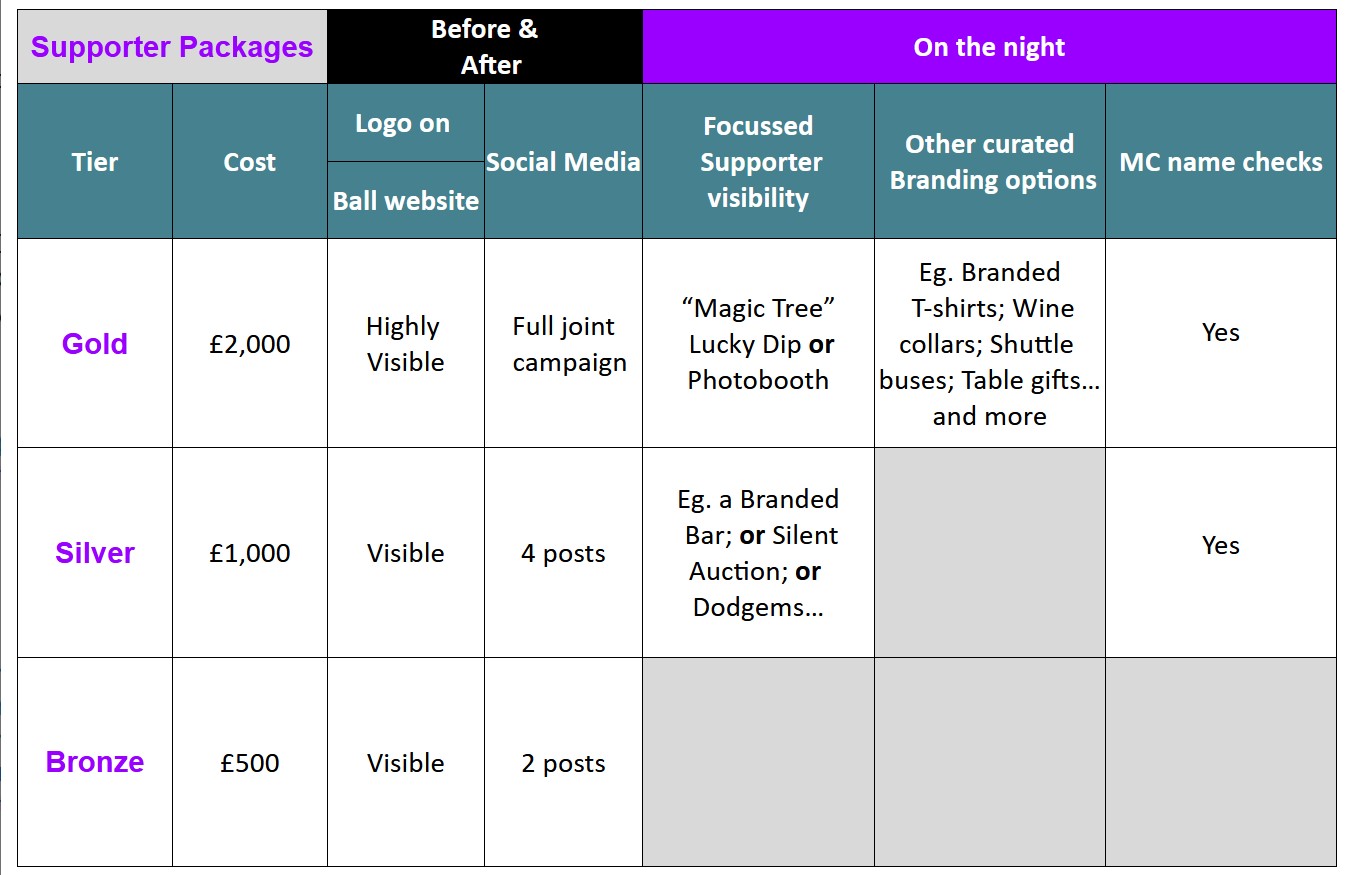 These plans are a starting point – get in touch for a package that works for you.
We are grateful for the support of: